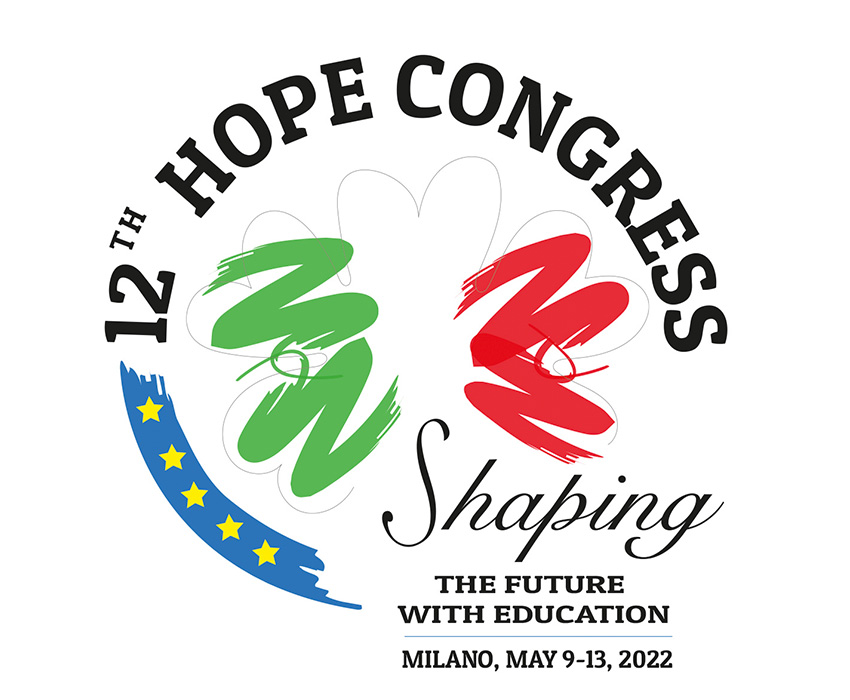 HOPE in Italy 2022
Shaping the Future with Education – Cultures, Relationships, Competencies
HOPE has appointed Italy as the host for its 12th International Congress. As a result, a consortium of representatives from hospital schools and universities was established to serve as the Conference Steering Committee.
As a first tentative date and venue, the Congress will take place May 9-13, 2022, at the Grand Visconti Palace in Milan, Italy.
Should the Covid situation not allow safe travel at that time, the conference will be rescheduled for May 8-12, 2023.
The definitive date will be announced January 15, 2022.
On behalf of the Conference Steering Committee and the Scientific Committee, we invite you to save the date for the 2022 HOPE Congress.
The theme of the Conference is "Shaping the Future with – Education: Cultures, Relationships, Competencies."
We envisage that presentations will focus on the importance of education in fostering learning, health, wellbeing, and human development and in shaping citizens who can play an active role in society despite their health situation.
Collaboration between health, education, and other social agencies are especially welcome.
This is an outstanding opportunity for you and your colleagues to join us and share your latest research and practices in education, health, and wellbeing of young people with health care needs.
The call for papers is published on the Congress' website.
Important dates to remember:
| | |
| --- | --- |
| Call for papers announcement: | April, 15, 2021 |
| Abstract Submission Deadline: | January 20, 2022 |
| Notification to Authors: | March 1, 2022 |
| Go/No Go Call for 1st Tentative Date: | January 15, 2022 |
| Early Registration (discount): | January 20, 2022 to March 20, 2022 |
| Late Registration: | Starting March 21, 2022 |
| Conference 1st Tentative Date | 9-13 May, 2022 |
| Conference Definitive Date (if tentative date fails) | 8-12 May, 2023 |
---